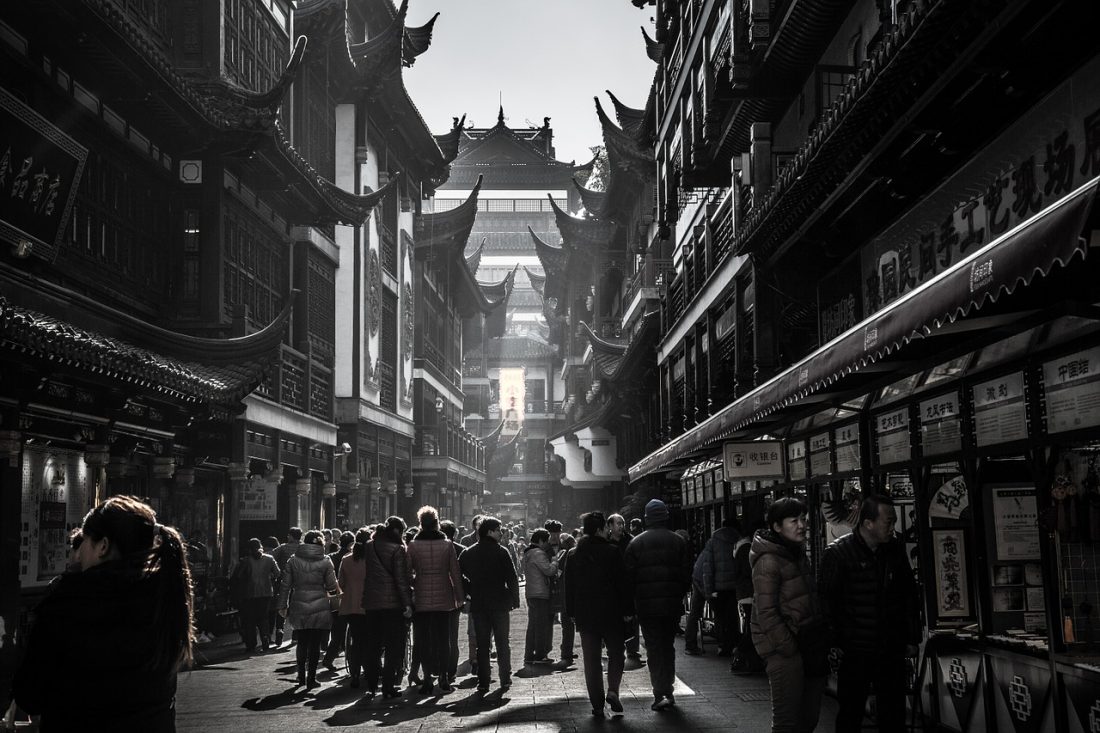 NTG: social skills for future tourism
Growing numbers of tourists from Asia
The first – desk research – phase of the Next Tourism Generation (NTG) Alliance project came to an end in October 2018 with a report composed under the supervision of Breda University of Applied Sciences. This report reviews the current skills situations in the partner countries involved and analyses some trends that will impact future skills for tourism. In this blog, we will take a closer look at one of these trends: growing numbers of tourists from China.
NTG and Asia
As the global population continues to grow in the decades ahead, the world will see a shift in economic power from the West to other areas. By 2030, around two-thirds of the global middle class – those with enough discretionary income to spend on non-essential goods such as holidays – will be located in the Asia Pacific region (Kharas, 2017; Pezzini, 2012).
Although current political tensions and economic uncertainties could have negative impacts on travel and tourism, it nevertheless seems safe to say that Asia's role as the main source market for global tourism is bound to grow. Increasing numbers of Chinese but also Indian tourists have Europe high on their wish list, making a better understanding of these consumer groups highly relevant for the next generation of workers, entrepreneurs and educators in tourism.
NTG and Chinese tourism
China is already the world's largest outbound tourism market (Peltier, 2018). Although the Chinese outbound market is currently facing a slowdown due to, amongst others, economic uncertainties, a weakening Chinese currency and the government's push for increasing domestic tourism (Lubin, 2019), growth is bound to continue over the long-term (Hinsdale, 2018).
The Chinese outbound market is continually changing and hard to keep up with. Many people still have visions of Chinese tourists visiting European highlights and, especially, shops as part of huge tour groups. This, however, is no longer the case. According to Ctrip – China's largest online travel agency and owner of Trip.com and Skyscanner (Aldama, 2018) – independent tourists made up 42 percent of Chinese outbound travelers in 2017 while some 14% opted for semi-independent travel (Peltier, 2018) and these numbers are increasing. While the tour group business is dominated by large Chinese and multinational companies, the growing number of independent travelers from China could open up more possibilities for small and medium enterprises in Europe.
Photo: D. Koerts – Ctrip Head Office, Shanghai
NTG skills and Chinese FITs (fully independent travelers)
Regarding social-cultural skills, multicultural dexterity is an important asset when receiving Chinese (and other Asian) customers. However, it is at the same time important to realize that Chinese millennial travelers have more in common with their age group globally than with older Chinese tourists (Matlack, 2017). While Chinese language skills are appreciated, many millennials today speak English (or other languages).
Moreover, mobile technologies offering translation apps (which are improving all the time), online Chinese language travel guides, audio tours or the possibility to access information through QR codes are making it continuously easier to cross language barriers.
Perhaps it is this – their dependency on mobile technology – that makes Chinese independent tourists different from others (Aldama, 2018). Obviously, digital skills are crucial for those who want to attract Chinese FITs since they are used to do everything on their mobile device: from gathering information, making their travel arrangements, making payments to posting their experiences on social media. For European entrepreneurs operating in this market, presence on Chinese social media like WeChat and Weibo is indispensable as well as offering the possibility of at least one Chinese mobile payment option like WeChat Pay or Alipay (Lubin, 2019).
At first sight, green skills seem perhaps less relevant for attracting Chinese independent travelers. However, especially the younger generations are more interested in experiences than in traditional sightseeing and shopping (although these will remain important). They like to travel at a slower pace, sample the local flavour of places and venture off the beaten track. In Chinese domestic tourism, non-urban travel experiences, spending time in natural environments and rural areas are becoming increasingly popular and this trend is seen as a reliable indicator of where the outbound market will be headed as well ("Why China's Domestic travel boom matters to the global market, 2018).
The NTG skills will definitely be important for attracting and hosting Chinese tourists. However, even more important than skills are good flight connections and easy (or no) visa procedures: Serbia, for example, recently became Europe's fastest growing destination for Chinese visitors when it started offering visa-free entry to Chinese travelers (Aldama, 2018).
EU-China Tourism Year
Europe is working hard to improve relations with China in the field of tourism. The year 2018 was the EU-China Tourism Year (ECTY) and the ECTY website provides some information on how to improve travel and tourism experiences for Chinese clients and how to attract Chinese tourists.
In 2019, relations will be further cemented at ITB China (15-17 May) where the European Travel Commission (ETC) will have a strong exhibition presence as well as the majority of ETC members (Christian, 2018).
Follow the efforts of the Next Tourism Generation via our website, Facebook, Twitter | #NTGskillsalliance or via LinkedIn
By Dineke Koerts, PhD, Breda University of Applied Sciences
REFERENCES
Aldama, Z. (2018, December 21). Ctrip is not only bringing the world to Chinese tourists, the online travel agent is changing the industry too. South China Morning Post. Retrieved from www.scmp.com/magazines/post-magazine/long-reads/article/2178010/ctrip-not-only-bringing-world-chinese-tourists
Christian (2018, December 6). Europe sees increasing Chinese visitors ahead of ITB China 2019. Travel Daily Media. Retrieved from www.traveldailymedia.com/europe-top-destination-itb-china-2019/
Hinsdale, M. (2018, December 11). Who is hurting the most in the Chinese tourism cooldown? Jing Travel. Retrieved from https://jingtravel.com/whos-hurting-most-in-the-chinese-tourism-cooldown/
Kharas, H. (2017). The unprecedented expansion of the global middle class. An update. Global Economy & Development Working Paper 100. Washington, DC: Brookings Institution
Lubin, M. (2019, January 2). The Jing Travel Forecast: Three things to watch for in 2019. Jing Travel. Retrieved from https://jingtravel.com/travel-forecast-2019/
Matlack, C. (2017, November 2). An army of Chinese millennials is reshaping global travel. Bloomberg Businessweek. Retrieved from www.bloomberg.com/news/articles/2017-11-02/an-army-of-chinese-millennials-is-reshaping-global-travel
Pezzini, M. (2012). An emerging middle class. OECD Yearbook 2012. Retrieved from http://oecdobserver.org/news/fullstory.php/aid/3681/An_emerging_middle_class.html
Peltier, D. (2018, October 29). Independent Chinese travelers close gap with tour groups. Skift. Retrieved from https://skift.com/2018/10/29/independent-chinese-travelers-close-gap-with-tour-groups/?mc_cid=5586e1923f&mc_eid=614b3507bb
Why China's domestic travel boom matters to the global market (2018, August 13). Jing Travel. Retrieved from https://jingtravel.com/why-chinas-domestic-travel-boom-matters-to-the-global-market/