Jobs in Tourism
Worldwide, there are over 313 million tourism jobs (WTTC, 2017), focusing on hospitality, food and beverages, tour operators and destination management organizations. The Next Tourism Generation Alliance (NTG) aims to improve the relationship between Tourism Education and the Tourism Industry. Next to that, the career image of Tourism also needs to be improved by the Alliance. Therefore, several tourism career opportunities will be highlighted in this blog, derived from Jobs in Tourism, an initiative by the European Commission focusing on enhancing the image of careers in the tourism sector, part of the Blueprint for sectoral cooperation on skills in tourism.
The tourism industry in Europe has a lot to offer when it comes to job opportunities, resulting from jobs in hospitality to tour operators. But what kind of jobs exist, especially when looking at future requirements? Jobs in Tourism has composed several videos where employees and employers in the European Tourism Industry highlight their ambition for their chosen career.
Accommodation
Panos Almyrantis is General Manager at the Daios Cove Hotel. He started working in the food and beverage operations and worked all the way up to a manager position.
"Working as a general manager together with glorified business entrepreneurs focusing on marketing, technology and finance."
Are you interested in pursuing a career in the hospitality sector? Have a look at the insights from Panos.
Tour operators and travel agencies
"Being a tourist guide is a vocation, it requires a huge amount of preparation and flexibility." Sonia Cabezuelo Etchart is a passionate tour guide in Spain for 30 years. To perform her career at its best, she constantly needs to improve her knowledge. A heartwarming career, as she says herself. Are you curious about the other skills that are required for this job? Check out the job specifications of tour guides in Spain, Slovenia, France and Malta.
Visitor attractions
Dimitros Pantermalis is a museum director in Greece. He decided to upgrade the museum with the newest digital technologies. 
"We decided to make a lot of reconstructions so people can see the originals and a story through a screen. Digital technology helps a lot to make space in the museum alive and increase the interest of the younger public." 
One of the main skills that people working in visitor attractions need is to be able to transfer knowledge from science to people while making this knowledge attractive and meaningful. Watch the video of Dimitros here.  
Food and beverage operations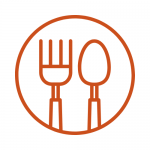 "There is an exciting career waiting for you!" Says Giannis Mpakos, mixologist in a bar in Greece. He claims that working in the food and beverage operations requires a lot of training effort, passion and being proud of the career that you pursue. "It is about the art of creating drinks." 
Are you looking for career opportunities in the field of f&b? Check out the inspiring video of Giannis. 
Destination management organizations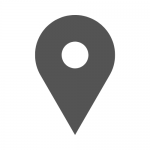 Are you ready to show your talents? Event creator David Ghysels from Belgium says that innovation is a crucial factor for tourism. It pushes entrepreneurs to develop new products and services, to create added value for the guests. He highlights the newest true innovative service for destinations: Dinner in the Sky. The sky is the limit!
Tourism organizations should focus on keeping up with the fast pace of new technologies and developments that the world is coping with today. Even though digital technologies are seen as extremely important, tourism will remain a people business. Check out all the videos of Jobs in Tourism to get an impression of the tourism industry business. 
Follow the efforts of the Next Tourism Generation via our website, Facebook, Twitter | #NTGskillsalliance or via LinkedIn