NTG Final Conference
The Next Tourism Generation: The transition of green, digital and social skills development in tourism
June 9th 2022, 10:00 – 17:15 CET
Scroll down to jump directly to the live streams links and join one or more sessions on the 9th of June 2022, starting at 10:00 CET
The Next Tourism Generation project is the first European partnership and alliance for improving a collaborative and productive relationship between education, government, and industry. The NTG Alliance provides employees, employers, entrepreneurs, teachers, trainers, and students with practical tools, and a Blueprint Strategy for Sectoral Skills Development in Tourism to respond to the fast-changing and increasing skills gaps in digital, green, and social skills sets. The consortium announces the final online conference "The transition of green, digital and social skills development in tourism" –  will take place on the 9thh of June as an online event.
The Conference Concept
Divided into four modules, the online conference will bring together tourism stakeholders from government and policymakers, to industry and education and training institutions on European, national, and local/regional levels. The program is filled around four major topics, discussing current and future needs and the transition of green, digital and social skills development in tourism. Every module focuses on topics such as 'Collaborative framework on skills development and the NTG Blueprint', 'Innovation in Education, Skills Training, and curriculum development', 'Assessing skills gaps and future skills needs in tourism', 'The road ahead on skills in tourism – Pact for Skills and PANTOUR'. 
The conference will also showcase the work done under the Next Tourism Generation project and highlight how the Blueprint project will stimulate the Transition Pathway regarding skills and how the project feeds into the Pact for Skills in Tourism.
Introduction of the Conference Theme
In the coming years, opportunities will arise to invest and create new jobs in the tourism sector. To support this expected growth and achieve a sustainable and competitive sector European countries will need a skilled workforce that meets current and future market demands in green, digital and social skills.
When planning the development of the tourism workforce and skills development, it is important to note that the skills need of the tourism sector today is different from what the need in 2030 will be. There will be the emergence of new types of tourism businesses, products, services, and professions, requiring different competencies, knowledge, and personality attributes. Meeting these new demands will require concerted efforts and the Next Tourism Generation is taking a leading role in addressing emerging skills needs.
On June 9th international experts will deliver 4 modules of 1.5 hours, and discuss key topics at the final NTG conference "The transition to  green, digital and social skills development in tourism."
Agenda
Module 1 | 10:00-11:15 CET: Collaborative framework on skills development and the NTG Blueprint
Moderator: Rachelle O'Brien
The NTG Blueprint sets out a comprehensive methodology to respond to the needs of a new sectoral skills strategy that is innovative, relevant and responsive to the current and future skills scenario in the tourism sector. The launch of the Pact for Skills in 2021 was also an important landmark that aligns with the Blueprint. The Pact addresses the need to reskill and upskill workers and the preparation for a greener and digital future and indicates that collaboration should be at the core of attempts to address skill needs. 
The NTG Collaborative Governance framework within the Blueprint provides guidance on successful collaboration which can support and assist the establishment of National/Regional Skills Partnerships (NRSPs), a key area of focus of the NTG Alliance and the Pact for Skills for Tourism. Additionally, the skills agenda aligns with the Pact objectives of increasing resilience, competitiveness, and social fairness, promoting a culture of lifelong learning, building skills partnerships, and building skills supply.
Link to the livestream: NTG Final Conference – Module 1 – YouTube
Module 2 | 12:00-13:15 CET: Innovation in Education, Skills Training, and curriculum development
Moderator: Sheena Carlisle
Education and training are not separate to innovation, resilience and post Covid-19 recovery of the tourism and hospitality sector. The three are intricately intertwined. In order to achieve a just, resilient, and truly agile sector, the NTG Alliance advocate a regenerative approach, enhancing the underlying capacity of individuals, professional workforces, and educational (eco)systems to be future-oriented and fulfill their potential. The quality skills standard framework builds recommendations to improve integration between industry and education and to adopt relevant skills into training and education programs. This session will discuss these issues and demonstrate the practical use and experience of the NTG toolkit resources with our three guest speakers: Julie Mullane, lecturer based in the School of Hospitality Management and Tourism, TU Dublin; Daniel Tromans, Senior Qualifications Manager, Qualifications Wales; Irina Petkova, Lecturer, Varna University. 
Link to the livestream: NTG Final Conference – Module 2 – YouTube
Module 3 | 14:00-15:15 CET: Assessing skills gaps and future skills needs in tourism
Moderator: Corné Dijkmans
New NTG skills products, such as the Skills Assessment Methodology (SAM) and the NTG Skills LAB platform can be implemented and used at national and regional levels providing a benchmark, tools, and good practices for green and social skills to support sustainable development and digital and technological innovation within 5 sub-sectors operations. The NTG Skills Assessment Methodology is a research-based, structural mechanism for the analysis of rapidly changing skills and skills needs in order to develop strategies for addressing skills gaps in the EU tourism sector. The NTG Skills LAB covers new skills for tourism jobs in three areas: digital, sustainable, and social skills. The LAB provides practical tools and support for tourism professionals, employers, education/training providers, and Job Centers on how to improve skills in these areas for work in five tourism sub-sectors: Tour Operator and Travel Agents, Destination Management, Accommodation Providers, Visitor Attractions, and Food & Beverage Operations.
Link to the livestream: NTG Final Conference – Module 3 – YouTube
Module 4 | 16:00-17:15 CET:  The road ahead on skills in tourism – Pact for Skills and PANTOUR
Moderator: Klaus Ehrlich
The Pact for Skills in Tourism, launched at the end of February this year, arrives at a critical moment. The overall trend of rapid changes in this sector was only accelerated by COVID-19 and recently, by the Ukraine war.  The estimates that two-third of all new jobs and occupations until 2030 will be related to tourism only confirm the challenges that we face. Not only in the "standard" areas like digitalization and sustainability – with increasingly international and diversified markets, but also the social and intercultural skills will gain relevance. In this session, we will showcase how the Pact for Skills is a strategic approach to these challenges and how the upcoming Pantour consortium – standing for "Pact for Next Tourism Generation Skills" – will support it at European, national and regional level. 
Link to the livestream: NTG Final Conference – Module 4 – YouTube
Speakers
The speakers below are confirmed.
Alessio Misuri
Head of innovation and digital department of Dintec scrl, the in-house company of Unioncamere, he is strongly committed to the development of digital assessment models and support systems for business orientation through artificial intelligence technologies. 
He is part of the National Support team of the Next Tourism Generation (NTG) Skills Alliance project and National Skills Group on Tourism, both coordinated in Italy by Unioncamere a
He is head of the unit coordinating the PID (Punti impresa digital) network: the network of Chambers of commerce to guide SMEs toward digital transformation and 4.0 technologies. 
He was a member of the OCSE Italian working group "Incentivising Business Investment in Skills". He was a steering committee member of the Italian cluster on Industry 4.0 "Fabbrica intelligente". He was the founder of a high-tech start-up, President of the Alumni of the Innovation Management Master of Sant'Anna School of Pisa, and Physicist in the laser-Plasma interaction team at Berkeley National Laboratory (US).
Ana María Camps
Ana María Camps has focused her entire professional career on the world of tourist accommodation. Her studies in economics, specializing in international economics and economic development, allowed her to open up a path to understanding the economic implications of the tourism sector. The direct and indirect effects of the sector are analyzed in order to improve the return on investment and the distribution of wealth. Afterward, the Diploma in European Studies, taken at the Catholic University of Louvain (Belgium), enabled her to learn about the functioning of the European Union, its decision-making bodies, its policies, and its cooperation strategies. Her entire professional career has been aimed at helping tourism entrepreneurs. To date, at CEHAT, she has worked on the analysis of tourism indicator data, the design of training programs, the leadership of European projects for the analysis of competencies for the tourism sector, and the preparation and implementation of the Professional Hospitality Card. 
Corné Dijkmans
Dr. Corné Dijkmans is participating in several international research projects related to digital tourism and human capital development, such as in the frame of the Erasmus and Interreg Programs (NTG, Pantour, Digitourism). Furthermore, as manager of Research & Business Innovation, he is also managing the academic and applied research program of the Academy for Tourism of Breda University of Applied Sciences. Also, he is responsible for the valorization of this research program through (inter)national subsidized and commissioned research projects. He is involved in a variety of EU projects focusing on skills development and the training of professionals to improve the quality of higher education by the use of ICT, e-learning, and online media.
Daniel Tromans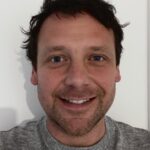 Dr. Dan Tromans is currently a Senior Leader at Qualifications Wales, the regulator of all non-degree qualifications in Wales. Over the past 12 months, he has been overseeing a review of qualifications and the qualification system in the Travel, Tourism, Hospitality, and Catering sector in Wales. Dan has worked on a variety of qualification reform projects over the past 6 years in sectors as diverse as Health & Social Care and Construction. Prior to working at Qualifications Wales, Dan worked at Kaplan International Colleges, an international teaching and learning provider.
Georges el Hajal
Georges El Hajal is a lecturer, researcher and coach. Born and raised in Beirut, Lebanon, he holds a BA in Hospitality Management from the Lebanese University and a MA in International Service Management from London Metropolitan University and NHL-Stenden University of Applied Sciences. He is a Chartered Member (MCIPD) of the Chartered Institute of Personnel and Development (CIPD), an Associate Certified Coach (ACC) credential-holder from the International Coach Federation (ICF) and a member of the Institute of Hospitality (IoH). At NHL Stenden, he is a member of the Academy of International Hospitality Research (AIHR) and a research group member of the Professorship of Hospitality Studies.
Georges has many years of hands-on Human Resources Management (HRM) experience in international hospitality management, the service industry and the humanitarian sector. His research interests focus on strategic human resources management, human resources technologies such as Artificial Intelligence (AI) and robotics and their impact on today's and tomorrow's employees; their wellbeing, productivity, and development. He is also interested in the future of hospitality jobs and has published peer-reviewed academic papers on the topic. He teaches HRM and strategic HRM on NHL Stenden Hotel Management School's Bachelor and Master's Program, aligned with his expertise and research interests. He is also an Expert and an Atelier Facilitator in the School's new design-based education curriculum.
Irina Petkova
Irina Petkova is a Lecturer in International Hospitality Management, International Business Management, and International Tourism Management at Varna University of Management, Bulgaria.  Her qualifications are a Master's degree in "Technology of catering products", University of Food Technologies-, Plovdiv. Irina's teaching commitments include International Food and Beverage Management; Conferences, Exhibitions, and Corporate Events; Human Resource Management; Hotel Software; International Food and Beverage Management. Currently, she is Programme Director of the Culinary Art Management Programme. Irina's publications include Green Skills Gap in the Bulgarian Tourism Industry | Sustainability and Climate Change (liebertpub.com). Irina has a strong practical background working in local and international companies and hotels. Currently, together with her academic work, she conducts training and provides expert advice and services to hotels and companies in the Hospitality industry.  
Julie Mullane
Julie is a lecturer based in the School of Hospitality Management and Tourism, TU Dublin. Julie lectures on a number of programmes across the University, primarily within the areas of event management, tourism and hospitality. Julie worked in the live events industry for over a decade, and has several years international teaching experience. Research interests include curriculum design, transferable skills, and event tourism.
Klaus Ehrlich
Klaus Ehrlich studied Economics – Business Administration at the University of Siegen (Germany) from 1976-1983, with one year at the University of Sevilla (81/82). Co-founder and manager of several entrepreneur associations related to rural tourism in Spain (RAAR, AHRA) from 1991 until 2006. Since 2002 he has been responsible for the management of the European Federation of Rural Tourism – Ruraltour as general secretary. Involved in working groups and consultative bodies at the European Commission related to tourism and rural development. Responsible for the Pact for Skills in Tourism at NTG-Next Tourism Generation Alliance. 
Lajos Borocz 
Dr. Lajos BOROCZ is Secretary General of VIMOSZ. Earlier Managing Director of the Hungarian Compass company, Eurest for 10 years. Leading member of the FoodServiceEurope Association and member of the Code of Conduct working group. Project manager of several international activities of the European Association. PM4SD® Certificate. VIMOSZ is the Hungarian Hospitality Employers' Association is representing the employers of 140 000 employees of the Hungarian hospitality sector. We are the employer side in the Hungarian Sectoral Social Dialogue. We are member of BusinessHungary, indirectly of BusinessEurope. We are the "voice" of tourism and catering representing the interests of employers towards decision-makers and employees, our main goal is to create a sustainable and "tourism-friendly" macro environment to improve the competitiveness of the sector. We have more than 40 members including subsector representatives like the Hungarian Hotel and Restaurant Association, the Association of Hungarian Travel Agencies and TOs and the Association of Hungarian Rural Tourism. We cover the subsectors: hospitality, commercial catering, contract catering, tour operators and travel agents, and education. We are the signatory of the extended Sectoral Collective Agreement. Like this, we are member of the two European Sectoral Social Dialogue Committees (HOTREC-EFFAT and FoodServiceEurope-EFFAT). 
Lobke Elbers
Lobke Elbers is active in the field of innovation, technology and digitization in travel, tourism and leisure and works in an international environment. Her work has a specific focus on the European tourism industry and the professionalization of the sector on digital, green and social skills. Lobke holds an academic master degree in Communication and Media, a bachelor in Leisure Management. With a team of international colleagues, she develops and coordinates the strategic approach of the Next Tourism Generation on communication, dissemination, digitization and partnerships activities for the Dutch tourism industry and European consortium members from 8 EU member states.
Marie-Hélène Pradines
Marie-Hélène Pradines is Head of Unit for tourism and textiles in the European Commission's Directorate-General Internal Market, Industry, Entrepreneurship and SMEs (DG GROW). 
Before joining the European Commission, she worked as administrator in the French Ministry of economy and finance and then as deputy financial adviser at the Representation of France to the European Union. Marie-Hélène Pradines joined the European Commission in 2004, where she started working for the Directorate-General for Human Resources and Security (DG HR). Between 2009 and 2014, she worked as member of Cabinet of Vice-President Barrot (Justice, Freedom and Security) and of Vice-President Šefčovič (Inter-institutional relations and administration). Back in DG HR, she has been head of two units before joining DG GROW in 2020. 
Martha Machado
Marta Machado is Deputy Director General of HOTREC, the European Association of Hotels, Restaurants and Cafés in Europe, which she joined more than 10 years ago. As a jurist she follows several policy and legislative topics focusing on the hospitality sector, such as Social Affairs, Sustainability and Tourism. As part of her duties, she is responsible for the organisation of the Sectoral Social Dialogue together with its trade union counterpart EFFAT. Prior to this experience, she worked for the Portuguese Permanent Representation of the EU and was the assistant of a Member of the European Parliament. She also developed work in the field of communication and EU affairs as a consultant. Marta holds a Law degree and a Master taken at the College of Europe, Bruges,  in Administrative and Political studies of the EU.
Maya Ivanova
Maya Ivanova, PhD, is an Associate Professor at Varna University of Management, Bulgaria, Head of the Department of Tourism and Hospitality, and an expert at Zangador Research Institute, Bulgaria. She has a 10-year of experience in tour operator and travel agent companies, extensive knowledge in air transport, tourism intermediaries, and the overall overview of the tourism business, and is a certified IATA/UFTAA instructor. Thanks to her large practical experience, she works closely with the business as a consultant and trainer.
Rachelle O'Brien
Rachelle O'Brien is a lecturer and researcher in the School of Hospitality Management and Tourism at Technological University Dublin. She lectures across a number of event management and tourism modules including Responsible Events Management, Conference Management, Business Tourism, Event Industry Studies, and Event Operations. She is also Year tutor on the B.Sc. Event Management program. She is currently working as a co-investigator on the Next Tourism Generation Alliance project co-funded by the Erasmus+ program of the European Union (https://nexttourismgeneration.eu/about/).
Prior to her academic career, Rachelle worked in the Hospitality & Tourism industry for almost 20 years in senior management roles. Her extensive industry background includes Director of Sales & Marketing positions with Hilton Worldwide and Marriott International as well as product development for incoming tour operators and market research and planning assistance for Fáilte Ireland.
Rino Vitelli
Rino Vitelli is the Head of European Projects and Partnerships Team of Federturismo Confindustria, the Italian Travel and Tourism Federation with more than 8,000 members.
He specializes in destination marketing and management, with a career of over 25 years in the tourism sector, where he has worked for several companies, organizations, public bodies, national and international agencies, dealing with business development, cultural heritage enhancement, promotion of tourist attractions, training of human resources employed in the tourism industry.
Among the positions currently held, he is the Project Manager and Coordinator of the "Next Tourism Generation Alliance" project, co-funded by the European Union and developed by 14 partners representing 8 European countries.
Sheena Carlisle
Sheena is a Senior Lecturer in International Tourism Management. Her qualifications are BA. (Hons) Hospitality Management, MA (Exon) Tourism and Social Responsibility, MSc. Built Environment Research Methods and a Political Economy PhD in Tourism. Sheena is currently developing research on sustainable tourism communication design, sustainability, and digital skills gaps, and implementing sustainability skills solutions in the tourism education landscape.
Teaching Commitments include a wide range of academic subjects including Tourism Ethics, Crisis, Risk and Strategic Change Management, Project Management, Sustainable Destination Management, and Tourism Impact analysis. Sheena's PhD, entitled "A Political Economy of Small Scale Business Development in Gambian Tourism, West Africa", involved extensive Participant Action Research with a tourism trade association, consultancy work for the Gambia Tourism Authority, and two years as a Head of Department, and Lecturer in a Gambian business college where she established the first HND Tourism Management course in The Gambia to support middle and senior management education in tourism. The Ph.D. research provided extensive experience and understanding of the vital link between tourism, sustainable development, collaboration, tourism operations, and entrepreneurship. This follows her previous management career in social housing where a strong interest in community involvement and social justice developed, combined with early work experience in Visitor Attraction Management with the National Trust and research at a World Heritage Site in Ethiopia. Sheena has a passion for the Arts, Heritage, and Culture and brings an eclectic portfolio of experience to Research and Teaching Projects.
Stefan van Tulder
Stefan van Tulder is the founder of Talent Data Labs (TDL) and Josie (formerly Career Analytics), two data-creation and analysis enterprises that help people overcome the most common barriers to career happiness and success. He builds predictive models on the main indicators of performance-related metrics, mental health, happiness, and opportunities for growth.
He started his career at Google, after which he became a private consultant to technology and AI-driven companies, and has been working in places like Brazil, the US, and Singapore but has now returned to his home country in the Netherlands to grow business there. Stefan has majored in business economics and quantitative methods and has an international management degree from CEMS.
Theodor Grassos
Theodor Grassos is Secretary General of EVBB and Vice-President of European Entrepreneurs CEA-PME. He is a member of two Working Groups of the European Commission as an expert: "Working Group on Vocational Education and Training and the Green Transition" and "Working Group on Adult Learning – Opening Up Opportunities for All". Furthermore, he is a member of Life Long learning platform, VET 4 EU2 group as well as the ETF Consultative Panel for the internationalization of CoVEs. Among his key qualifications are the hands-on experience in implementing EU projects of high value. Having implemented and participated in numerous projects, he holds a strong knowledge of the current trends and strategies of the E.U. For more than 15 years, he has proven his extensive Knowledge of ESF and EU Education & VET strategies since he has successfully implemented various international cooperation projects. 
Theresa Ryan
Dr. Theresa Ryan is a lecturer and researcher in tourism and events at the School of Hospitality Management and Tourism at the Technological University Dublin. She is program chair for the MSc Event, MSc Tourism, and MSc Hospitality Management programs, as well as Chair of the school's Culture and Heritage Research Pillar and co-ordinator of the school's Ph.D. program. She is currently working as a co-investigator on a range of research projects including two European-funded projects; the HERA-funded Festspace project (http://festspace.net/) and the Next Tourism Generation Alliance project co-funded by the Erasmus+ program of the European Union (https://nexttourismgeneration.eu/about/). 
Contact
For any questions or inquiries, please contact us at info@nexttourismgeneration.eu
Documents