La nueva formación en habilidades para profesionales del sector turístico: experiencia europea
New skills training for professionals in the tourism sector: European experience
Este webinar será en español/ This webinar will be Spanish
Tuesday June 8th, 2021, 9.30 – 11.00
Española
La necesidad de promover el desarrollo de habilidades para los profesionales del sector turístico, nos ha llevado a elaborar un estudio en el que detectamos cuáles son las habilidades sociales, medioambientales y digitales necesarias para cada puesto de trabajo. En este momento, estamos desarrollando píldoras formativas con una metodología que permita adquirir estas habilidades que harán progresar en la carrera profesional. En el webinar contaremos con la presencia de tres entidades que comenzarán con la impartición durante este año; compartiremos con ellos inquietudes y experiencias que nos lleven a enriquecer la formación a los empleados del sector turístico.
Speakers
Rafael Mesa
Titular Mercantil. Escuela de Comercio- Universidad de La Laguna -ULL
Máster en Marketing y Dirección Comercial CEREM Business School
Curso Superior de Community Management Fundación UNED
Experto en Customer Experience-CX  y en Marketing Turístico
Profesor y Conferenciante (Speaker) en España y América Latina en temas de su especialidad.
Durante 20 años Inspector de Encuestas Económicas del Instituto Nacional de Estadística- INE (Madrid-España)
Desde 2012 profesor de Plan de Marketing para la Universidad del Atlántico Medio (Canarias-España)
Desde 2015, creador de contenidos, coordinador y tutor del Máster MBA en Gestión de Empresas de Turismo y Ocio y del Máster en Marketing Turístico: Innovación y Digitalización en IMF Smart Education (Madrid-España)
Calixto Mellén Madruga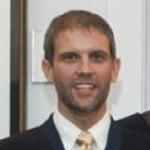 Calixto Mellén Madruga como Jefe de proyecto de SEGITTUR es el responsable del área de formación on-line, así como de la colaboración con la SETUR de la ejecución de los programas del Sistema de Calidad Turístico Español. Entre otras acciones formativas coordina la iniciativa de formación Anfitriones que a lo largo del año 2020 realizó 40 cursos con más de 12.000 inscripciones. Así mismo, ha sido responsable de distintos proyectos para la aplicación de nuevas tecnologías aplicadas al turismo para el desarrollo de portales de promoción, sistemas de gestión y comercialización, análisis de datos y aplicaciones móviles. Calixto es Ingeniero técnico en informática por la UPM, especializándose en la gestión turística mediante la realización del "Programa Superior en Dirección de Empresas Turísticas" del IE Bussines School
Asunción Fernández-Villarán
Asunción Fernández-Villarán es profesora titular del Departamento de Turismo de la Universidad de Deusto (UD). Doctora en Ciencias Económicas y Empresariales, Master en Gestión Avanzada por la UD y Máster en Marketing y Turismo por la UNED. Actualmente, lidera el equipo de investigación en Turismo de la UD reconocido por Gobierno Vasco como equipo de excelencia. Ha sido durante 9 años Directora del Departamento de Turismo de la UD. Sus asignaturas son del área de turismo y gestión empresarial. Su investigación se centra en la gestión empresarial, la planificación estratégica, la innovación en turismo y el turismo para todos, siempre buscando la mejora de la calidad de vida y de la gestión. Ha participado en diferentes proyectos sobre accesibilidad en turismo, destinos inteligentes, intermediación y mejora de la competitividad de destinos a través del turismo de golf, gastronómico o turismo industrial. Ha participado en congresos internacionales y ha publicado diferentes libros, capítulos y artículos.
Moderators
Ana Maria Camps
Licenciada en Ciencias Económicas y Empresariales por la Universidad Complutense de Madrid, cuenta con un Diploma de Estudios Europeos por la Universidad Católica de Lovaina (Bélgica) y con el PSDET del IE Business School. Desde 1998 profesional del sector turístico, en una primera etapa como consultora en DYRECTO donde ocupo varios puestos de coordinación y desarrollo de proyectos, y desde 2006 en el Departamento de Formación y Estudios de CEHAT.
Paula Miralles
Graduada en Turismo por la Universidad Carlos III de Madrid y con un Máster en Dirección y Planificación del Turismo en la espacialidad de planificación turística y políticas púbicas. Trabaja en el sector turístico desde 2005, primeramente en hoteles y después como coordinadora de proyectos de planificación turística en la consultora AT Clave. Desde 2019, se encarga de la gestión de proyectos de innovación en el sector turístico en el Instituto Tecnológico Hotelero (ITH).
Programa
9.30 Bienvenida y presentación de NTG, investigación y resultados.
9.40 Presentación de los ponentes de sus entidades
9.50 Debate:
¿creéis que están cambiando las habilidades necesarias para trabajar en el sector turístico?
Hoy en día, tiene más sentido hablar de mapa de competencias que permitan a los profesionales desarrollar su trabajo o la formación en el puesto de trabajo?
Los clientes exigen algún tipo de habilidad en concreto?
Papel de los centros de formación en ofrecer lo que necesitan las empresas
Es posible conciliar los programas formativos con las necesidades de las empresas?
Papel de las instituciones públicas en asegurar esta complementariedad entre los distintos agentes.
10.30 Preguntas del público
10.45 Conclusión
English
The need to promote the development of skills for professionals in the tourism sector has led us to carry out a study in which we learned which social, environmental and digital skills are necessary for each job position. At the moment, we are developing training opportunities with a methodology that allows the acquisition of these skills that will help to progress in a professional career. During the webinar we will have three speakers that will start with the training during this year; we will share with them concerns and experiences that will lead us to enrich the training of employees in the tourism sector.
Speakers
Rafael Mesa
Commercial Owner. School of Commerce- University of La Laguna -ULL
Master in Marketing and Business Management CEREM Business School
Superior Course in Community Management Fundación UNED
Expert in Customer Experience-CX and Tourism Marketing
Professor and Lecturer (Speaker) in Spain and Latin America on topics of his specialty.
For 20 years Inspector of Economic Surveys of the National Institute of Statistics- INE (Madrid-Spain)
Since 2012 professor of Marketing Plan for the Universidad del Atlántico Medio (Canary Islands-Spain)
Since 2015, content creator, coordinator and tutor of the MBA Master in Tourism and Leisure Business Management and the Master in Tourism Marketing: Innovation and Digitization at IMF Smart Education (Madrid-Spain)
Calixto Mellén Madruga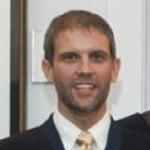 Calixto Mellén Madruga as SEGITTUR Project manager is in charge of the e-learning area and the Spanish Tourism Quality System, in collaboration with the Tourism State Secretary. Beyond other e-learning initiatives he coordinates the Anfitriones e-learning initiative, which have had 40 grades along the year 2020 with more than 12,000 enrolments. Also, he has been in charge of different technologies to improve the tourism sector, like management tools, e-marketing, data analysis, promotion websites or mobile apps. Calixto is a computer technical engineer at UPM university, and he has been specialized in tourism management with IE Business School, Higher Program in Tourism Business Management
Asunción Fernández-Villarán
Asunción Fernández-Villarán is a lecturer in the Department of Tourism at the University of Deusto (UD). She holds a PhD in Economics and Business Studies, a Master's Degree in Advanced Management from the UD and a Master's Degree in Marketing and Tourism from the UNED. Currently, she leads the research team in Tourism at the UD, recognized by the Basque Government as a team of excellence. She has been Director of the Department of Tourism at the UD for 9 years and her subjects are in the area of tourism and business management. Her research focuses on business management, strategic planning, innovation in tourism, and tourism for all, always seeking to improve the quality of life and management. She has participated in different projects on accessibility in tourism, smart destinations, intermediation and improvement of the competitiveness of destinations through golf tourism, gastronomic tourism or industrial tourism. She has participated in international conferences and has published several books, papers and articles.
Moderators
Ana Maria Camps
Ana Maria Camps holds a degree in Economics and Business Administration from the Complutense University of Madrid, a Diploma in European Studies from the Catholic University of Leuven (Belgium) and a PSDET from IE Business School. She has been working in the tourism sector since 1998, first as a consultant at DYRECTO where she held various coordination and project development positions, and since 2006 she works in the Training and Development Department of CEHAT.
Paula Miralles
Paula Mirales holds a degree in Tourism from the University Carlos III of Madrid and a Master's degree in Tourism Management and Planning in the field of tourism planning and public policies. She has been working in the tourism sector since 2005, first in hotels and then as coordinator of tourism planning projects in the consultancy firm AT Clave. Since 2019, she has been in charge of managing innovation projects in the tourism sector at the Instituto Tecnológico Hotelero (ITH).
Program
9.30 Welcome and NTG presentation of research and results
9.40 Introduction speakers
9.50 Round table discussion:
Do you think that the skills needed to work in the tourism sector are changing?
Nowadays, does it make more sense to talk about a map of competences that allow professionals to develop their work or on-the-job training?
Do customers demand a particular type of skill?
The role of training centers in delivering what companies need
Is it possible to reconcile training programs with the needs of companies?
The role of public institutions in ensuring this complementarity between the different agents.
10.30 Questions from the audience
10.45 Conclusion